Welcome
Welcome to A Dictionary of Shakespeare's Classical Mythology.

On this website you will find information and analyses about the myths Shakespeare quotes, conjures up, parodies and blends throughout his work. Some are well-known, others less so. Some are recurrent, others barely discernible.

As you will discover, browsing or searching through the database will yield up a wealth of information: quotations from Shakespeare that refer to a given myth; a brief presentation of each myth; the classical sources to which he may or may not have had access; other possible sources, such as early modern dictionaries or Elizabethan translations of classical texts; the way some of his contemporaries used the same myths; a literary analysis of the myth in Shakespeare's work – and much more…

This is an ongoing project of the Institute for Research on the Renaissance, the Neo-classical Age and the Enlightenment (IRCL), funded by France's National Centre for Scientific Research (CNRS) and University Montpellier 3.

As the entries on the various myths develop, we also hope to expand areas to cover iconographical references. An online Textual Companion will provide editions of primary sources in relation with the overall theme of this website that are difficult to access.

The interaction of Shakespeare and Classical Mythology is a fascinating and fruitful area of investigation at all levels, with ongoing work around the world. One of the goals of this website is also to provide useful links, a bibliography, online articles, news about events and reviews of recent publications (articles and books).

We suggest you turn to How to use and cite, try "search" - or simply browse.

We welcome all feedback, so do not hesitate to contact us with suggestions and feel free to write to submit a book or article for review.
---
General Editor: Yves Peyré
Editorial Board: Sarah Annes Brown, Jean-Christophe Mayer, Yves Peyré, Janice Valls-Russell
Website Manager: Magali Abella.
<< back to top >>
Event
The Afterlife of Ovid
<< read more >>
Seminar
Greek Texts and the Early Modern Stage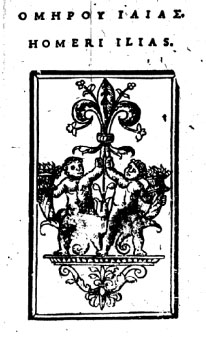 << read more >>
New Books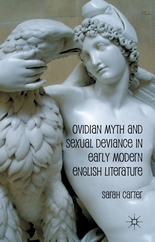 << read more >>